On March 16th, 2023, Jihong Group and Yili Group held a grand signing ceremony for the "TPM Consulting Project" at Jihong's production base in Hohhot. Senior leaders from both sides officially signed the "Building World-Class Manufacturing Management System, TPM Comprehensive Production and Operation Management Consulting Project." The TPM consulting project aims to strengthen the strategic cooperation between the two parties, build a sustainable performance maintenance and improvement system through lean management coaching and technical support; enhance the comprehensive capability of performance maintenance and improvement through professional lean management methods and tool training and coaching; and construct a continuous improvement mechanism and atmosphere that involves all employees through the deep integration of the cooperation philosophy of both parties, ultimately creating a lean ecosystem for the collaborative development and mutually beneficial win-win situation between Yili and Jihong.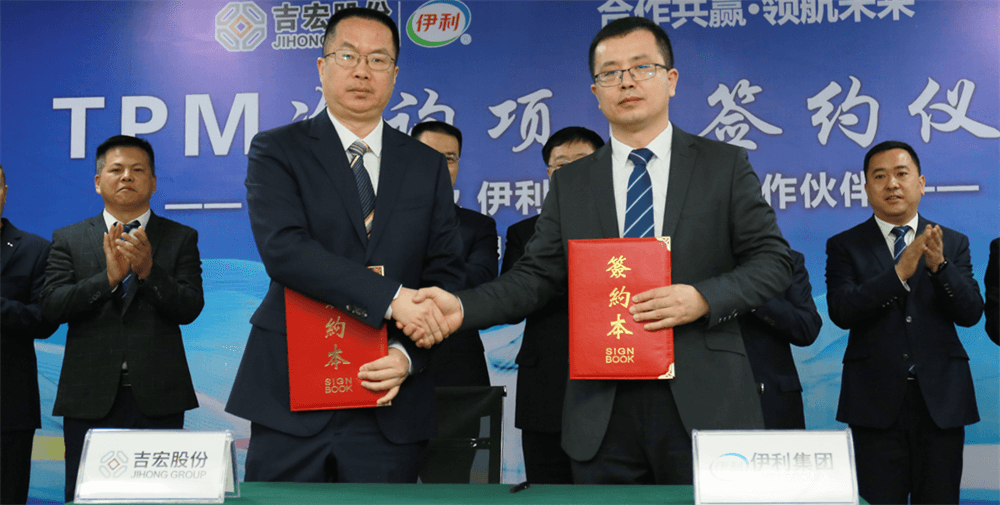 Mr. Tang Wei, Director of the Yili Group Global Talent Development Center, delivered a speech at the meeting, saying, "I was deeply moved by the resolute oath of everyone regarding the TPM project. Thinking of the future collaboration between Yili Group and Jihong Group in deepening TPM cooperation, I am also very excited! We want to build a big health ecosystem, share Yili's experience with the upstream and downstream of the industry chain, share Yili's wisdom, and achieve mutual benefit."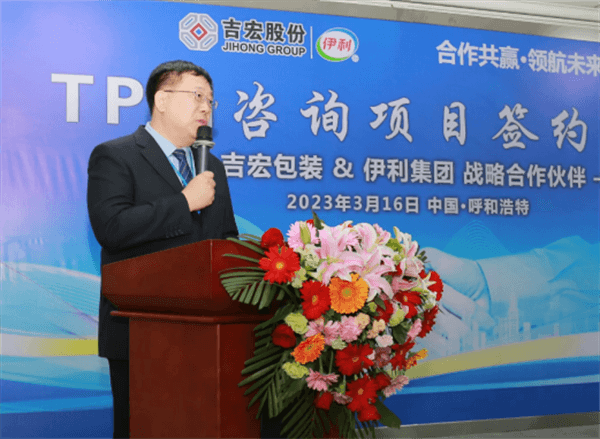 Mr. Zhang Heping, Vice Chairman of Jihong Group, delivered a speech at the meeting, stating that the signing of the TPM project once again witnessed the development concept of Yili's industrial chain ecosystem. The signing of the TPM project is a new starting point, new height, and new journey for strategic cooperation between Jihong Group and Yili. Let the TPM project build a solid foundation for Jihong's lean production, and let the TPM project give Jihong manufacturing wings to soar. May the TPM project create new brilliance for Jihong Group's high-quality development and Yili's industrial chain "win-win cooperation, leading the future"!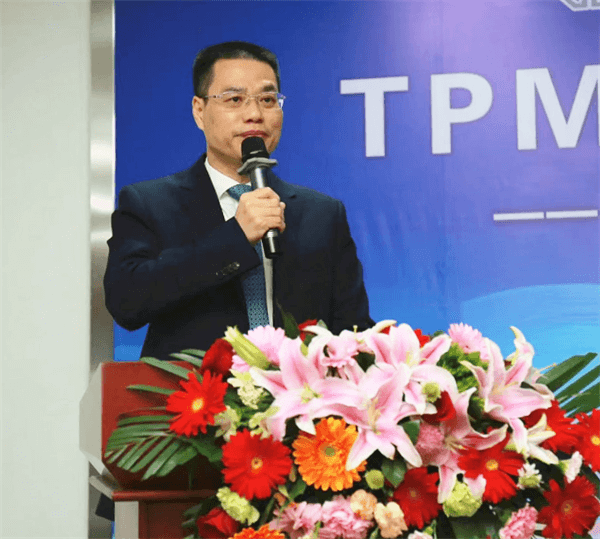 For 17 years, Jihong Group and Yili Group have cooperated sincerely, with Jihong being Yili's largest outsourcing strategic partner for packaging. As the first strategic partner to enter Yili's lean ecosystem, Jihong Group will be committed to exploring the model of building a lean ecosystem with Yili in the TPM comprehensive production and operation management system, continuously leading industry technological innovation and building a world-class manufacturing management system together.